Happy Monday! Today's bead is
this big-holed-bead by Amy Sims: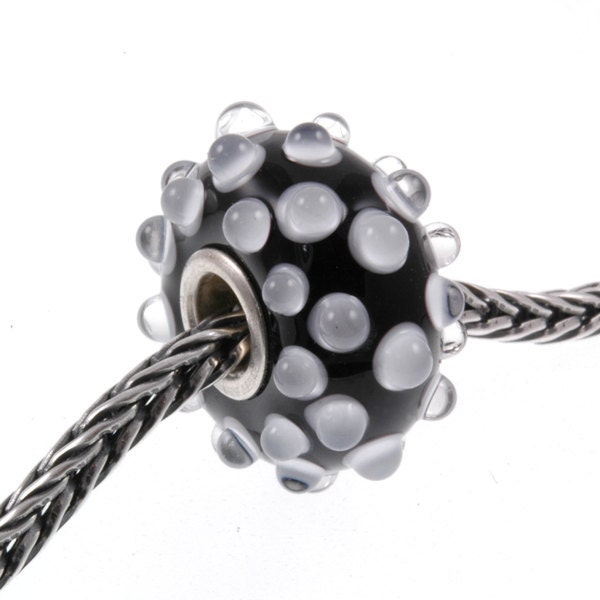 This bead just makes me feel like it's THE BEAD today. This bead is "boss." Are the kids still saying that? No? Well it doesn't look "sick" to me, but "whatever!" :) This large Big Hole Bead is by
Amy Sims of Amy Sims Designs
, and she is a great artist that also likes to focus on the charm bracelet-compatible beads. PLUS she goes to the extra effort to silver core them (I don't do this, so hers are much fancier and match your bracelets and fancy charms better ;) ). Really, once you receive an actual artisan bead that was made one at a time carefully, you just can't go back to the, um, "other"(factory) ones. Check out
Amy's shop
again!
Remember:
Amy participates in the Bead of the Day Promo, meaning this bead qualifies for Free Shipping on Etsy! Just let her know that's how you found it, ok? :)
The rest of the Fire Divas? Some make large-holed beads, some make animals, floral focals, bumpy beads, spacer sets, ivoried focal lovelies, etc. Our newest work can usually be found in the
ArtFire
and
Etsy
threads, so come join the conversation! Also, make sure you don't miss out on voting in the
December Challenge: Black Tie
(the poll is on the right of the blog, vote and comment to win the big prize, which is a 20% Off coupon for Amy's shop!)