Today's bead is something that really strikes a chord for many of us, especially since we are just hours away from the most wasteful consumer holidays of the year... This is a recycled Coca Cola Bottle Pendant by
Susan Lambert: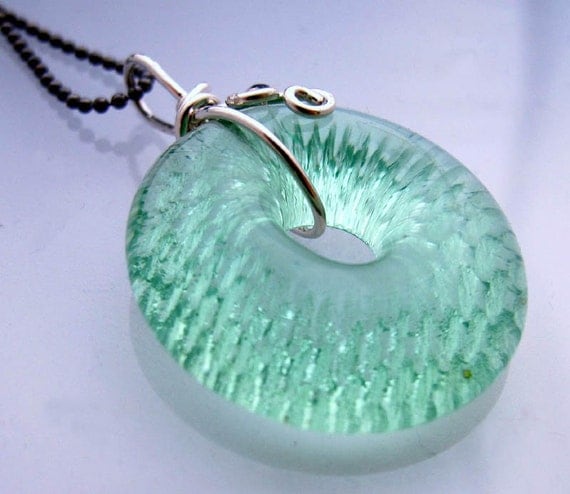 This beautiful pendant is made of recycled glass from a Coca Cola bottle, and is actually quite enchanting in addition to being recycled. :) Susan has an Etsy shop full of good stuff, so please check out
Susan Lambert's Etsy Shop.