Today's bead is this awesome cupcake bead by
Holly of Holly's Folly Glass: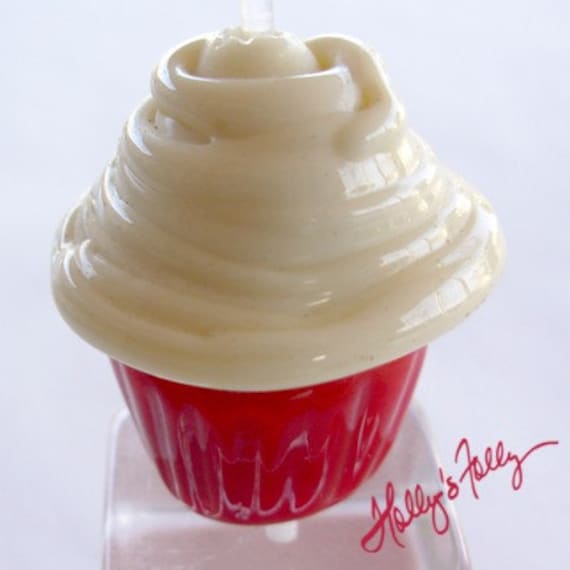 Everyone loves cupcake beads! At least I know a ton of people around here do, and
Holly
makes some of the finest, tastiest-looking cupcake beads around. :) See her
Etsy shop
for more goodies, or to scoop up this
Huge XXL Red Velvet Glass Cupcake bead
in time to "treat" yourself for Valentine's!
Don't Forget: Holly also offers a discount on the Bead of the Day, so click on over for 10% off today only ~
What are the other Fire Divas up to? We are making new goodies and enjoying the winter! See the
ArtFire
and
Etsy threads
for the freshest glass hot from the kiln, and don't forget to come back tomorrow for the newest ArtFire collection of our lampworked art. :)