Happy Monday! Today we are feasting our eyes on this lovely pair by Michelle of Sundoor Beads: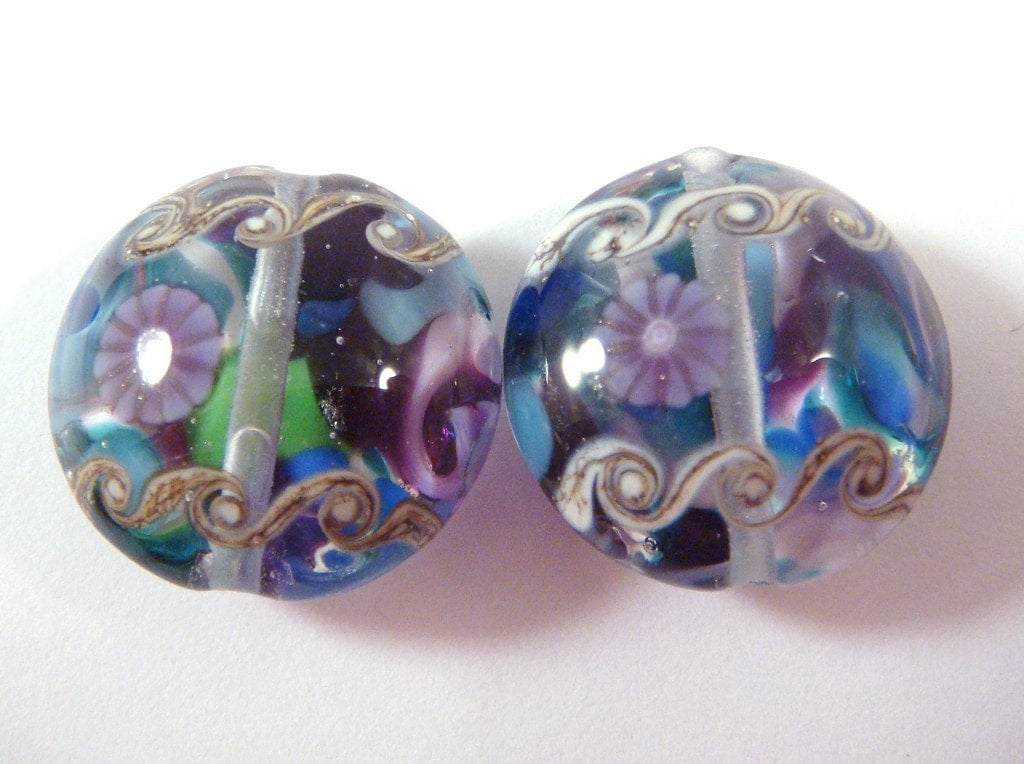 Harmony Handmade Lampwork Pair- Sundoor Beads
This lovely set is so chock full of color! They can be a gorgeous pair of earrings or whatever else your imagination can come up with, so long as you can do them justice :). Visit
Michelle's shop on Etsy
for her other awesome sets and beads. It gets even better: this bead qualifies for Free Shipping today as Bead of the Day!
Don't forget to vote in the Challenge, and have a great Monday!